Safe Travels – Protecting Your Money on Vacation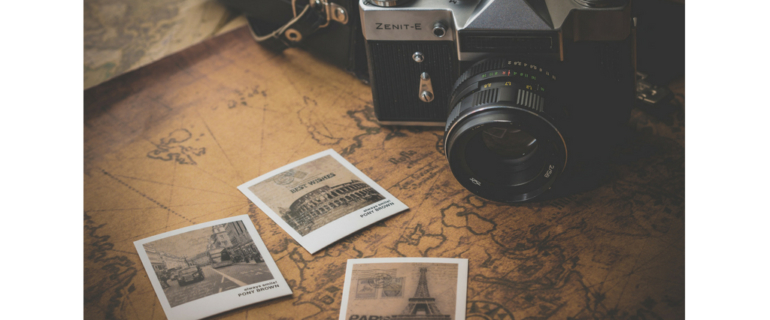 Safe Travels – Protect Your Money on Vacation
Fraud can happen anywhere at any time. When you take a trip make sure to follow a few easy steps to protect your money and to keep your identity secure.
Notify your financial institutions.
Add a travel notice to your account in order to make sure you have access to your money when you need it. Flagging a card as suspicious when purchases are made in an unusual location is a preventative measure financial institutions use to catch fraud. If they are unaware that you are in another state/country and see charges, a hold may be placed on your card until these charges can be verified.
There may be specific card limitations depending on where you are traveling to. Some areas have shown more fraud activity than others and your financial institution may have specific restrictions by location.
Make sure you have your 1-800 numbers on hand in case you need to report your card as lost or stolen.
Clean out your wallet.
It's not a good idea to bring every form of identification or credit card you have. If you were to have your wallet stolen you would lose all forms of identification and give criminals more opportunities to steal both your money and identity. If you do need to bring multiple sensitive documents with you, we recommend locking them up in your hotel while you are out.
Keep track of what you have in your wallet or purse. If something happens to your belongings you will have a detailed list of exactly what is missing.
Keep your smartphone secure.
We often have most of our personal and sensitive information stored on our phones.
Make sure to password protect your phone. We have most of our lives on our phones, form emails to credit card information. While wallet apps make our lives easier, they can also create a problem if your phone falls into the wrong hands! Keeping a strong and unique password can create one more barrier of security between fraudsters and your information.
Apps that give you access to sensitive accounts should not be set up to log in automatically. These would include apps that allow you to access your bank accounts or those that you make purchases on and may store credit card information.
Don't store your passwords, account numbers, card numbers or social security number on your phone.
Enable location tracking such as 'Find my IPhone' so you can track your phone if stolen. Make sure to let your phone provider know immediately if your device is lost or stolen.
Be aware of your surroundings.
When in a crowd make sure to keep your personal items close. Purses should stay zipped or latched to avoid pick pocketing. Divide your cash/cards up and place in different locations in case a theft occurs you still have access to funds.
Only use ATMs that you trust and are in a secure location. Watch for skimmers and keep your pin number private.
Track your accounts while you are traveling. Monitor activity regularly so that if you see suspicious activity you can report it immediately. You may even be able to set up account alerts for transactions over a certain amount or if your balance falls below a set number.
Don't post your location or agenda on social media while traveling. Instead wait to post about your trip until you have made it back home.
While you are away, hold mail service temporarily. This will keep mail that could possibly contain sensitive information from piling up.
Be cautious with FREE Wi-Fi.
Not all Wi-Fi is created equal. Just because your hotel offers free Wi-Fi, doesn't mean that it is secure.
Avoid using public Wi-Fi when checking bank and credit card statements. It is safer to use your network data then an unsecured Wi-Fi. Don't make it easy for thieves to hack the information stored on your phone or laptop. One option is to get a portable router to set up your own Wi-Fi hotspot.
Have fun and travel safely!
Additional Resources: Keeping your smartphone secure
Travel Checklist
Notify your financial institutions.
Know your toll free lost/stolen phone numbers.
Have your mail delivery temporarily stopped while you are gone.
Remove unneeded documents/forms of payment from your wallet.
Password protect your smartphone.
Download a tracking app on your smartphone.
---